Toledo Man Gets Ultimate Grand Master
The Blue Hue'd Demon Demolished Netplay Denizens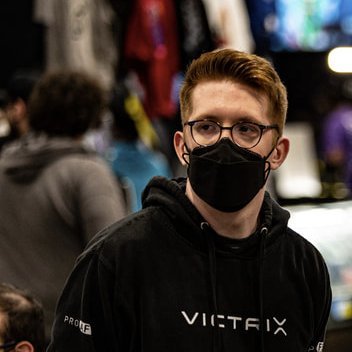 Cory "corjam" Sutyak • March 26, 2023

Toledo-based Street Fighter V player, "Mr. Mostafles", has etched his name into the game's history books by attaining the Ultimate Grand Master rank. The avid streamer recently surpassed the 100,000 LP threshold needed to achieve this lofty status, becoming just the fourth player from Ohio to do so, joining the likes of "RobTV", "Jmoney5123", and "Hitman".
After months of non-stop grinding, Mr. Mostafles achieved this impressive feat late at night on March 22nd by winning a set against "nuendo".
We finally fucking did it. With the vast majority of my points coming over the last few months, I've accomplished a great milestone:

Ultimate Grand Master, my way. Showing that VS2/VT2 Akuma is the real deal.

Next, is Top 1,000 in the world. pic.twitter.com/03rudE8pMX

— Mr Mostafles (@MrMostafles) March 23, 2023
When asked about his achievement, Mr. Mostafles said, "Regardless of the weight imaginary internet points may, or may not hold, finally reaching Ultimate Grand Master in a very specialized and unique way, as the only high level V-Skill 2/V-Trigger 2 Akuma player, sincerely means a lot to me. It's a symbol of my growth as a player, my mastery of this playstyle and character, and the determination I have to achieve goals."
He also thanked the Ohio and Toledo regions for helping him become the player he is today, saying, "Even though we're not Chicago, or Michigan, we're a very strong spot in the Midwest with an incredible talent pool of players, across multiple games."
With this milestone under his belt, Mr. Mostafles has set his sights on reaching the top 1,000 in the world rankings before the release of SF6. For those interested in keeping up with his journey, you can follow him on Twitter and Twitch.